I was at the game in Columbus last night! It was awesome. I have to give those BJ fans props for being really fucking loud. There were a TON of people tailgating outside Nationwide like 3 hours before the game. After every goal they cheered like they'd just won the Cup, and would not sit down or stop cheering until the Wings scored, which for the most part shut them up, lol. I seriously doubt the BJs would've scored 5 goals if it hadn't been for the fans. On the other hand, throwing beer bottles on the ice and at Mike Babcock? NOT cool.

After watching the replay, it was obvious that six guys were on the ice and Chimera (I think it was Chimera, right?) played the puck. Being at the game, it wasn't so obvious. I was unhappy with the refs all night, starting with them stopping that fight in the first few seconds between Ericsson and whoever that other guy was. In a way I wish we'da won 5-on-5, but it was fair, he touched the puck, and Franzen kicks ass and I am very very proud of my Wings.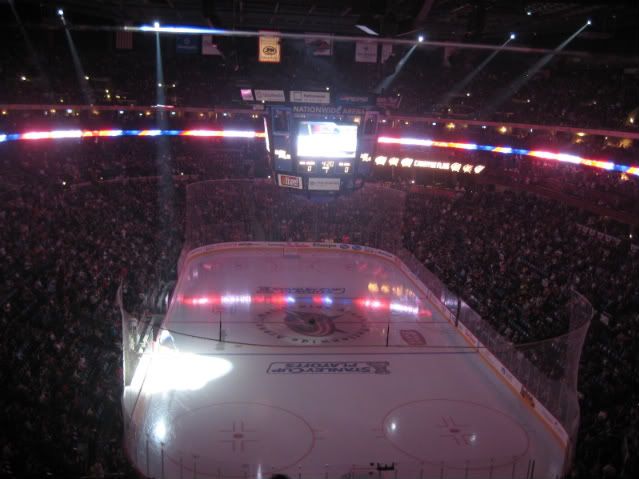 Sweeping the crap...lol irony.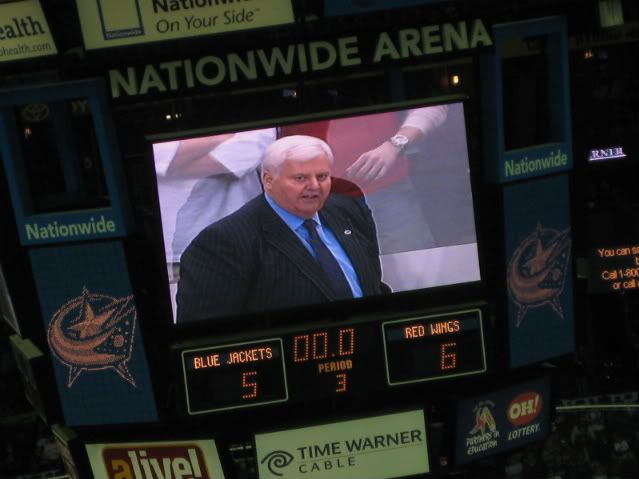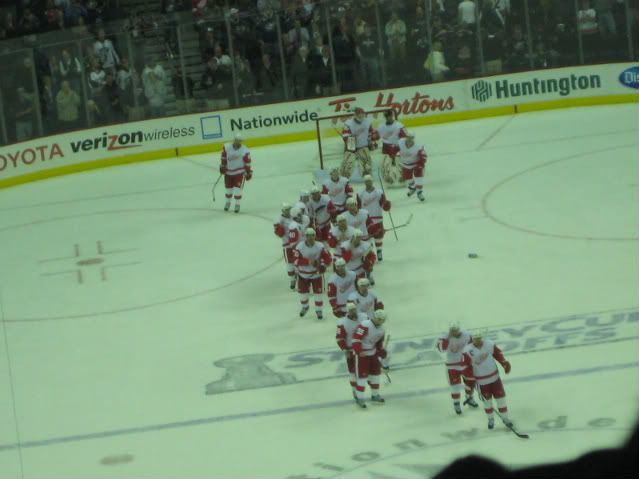 I know you love my oh-so-high-quality pictures. :)